Investor Relations
Stock Quote - NYSE: MET (Common Stock)

Corporate Profile

MetLife, Inc. is a leading global provider of insurance, annuities, employee benefits and asset management, serving approximately 100 million customers and more than 90 of the top one hundred FORTUNE 500® companies. Through its subsidiaries and affiliates, MetLife has operations in nearly 50 countries and holds leading market positions in the United States, Japan, Latin America, Asia, Europe and the Middle East.
Founded in 1868, MetLife continues to build upon its long history of providing unique solutions for its customers by launching new and innovative product... 
More >>
Recent Financial Press Releases

Date

Title

08/15/17

MetLife Declares Third Quarter 2017 Preferred Stock Dividend

NEW YORK--(BUSINESS WIRE)--Aug. 15, 2017-- MetLife, Inc. (NYSE:MET) today announced that it has declared a quarterly dividend of $0.25555555 per share on the company's floating rate non-cumulative preferred stock, Series A, with a liquidation preference of $25 per share (NYSE: METPrA). The dividend will be payable Sept. 15, 2017, to shareholders of record as of Aug. 31, 2017. About MetLife MetLife, Inc. (NYSE: MET), through its sub... 

08/10/17

MetLife Launches Consent Solicitation Related to Junior Subordinated Debt

NEW YORK--(BUSINESS WIRE)--Aug. 10, 2017-- MetLife, Inc. (NYSE:MET) announced today it is soliciting consents (the "Consent Solicitation") from the holders of its outstanding junior subordinated debt and MetLife Capital Trust IV's trust securities listed below (the "Securities") proposing amendments to the supplemental indentures (the "Indentures") relating to such Securities. Outstanding Principal/ Liquidation Amount ... 

08/10/17

MetLife Announces Special Shareholder Meeting

NEW YORK--(BUSINESS WIRE)--Aug. 10, 2017-- MetLife, Inc. (NYSE:MET) announced today it will hold a special meeting of its common stock shareholders on Thursday, October 19, 2017, to approve changes to dividend payment tests in the Company's charter. These changes would avoid potential dividend and common stock repurchase restrictions which could occur as a result of the August 4, 2017 spin-off of Brighthouse Financial, Inc. Shareholders will also be aske... 

08/07/17

MetLife Completes Spin-Off of Brighthouse Financial

NEW YORK--(BUSINESS WIRE)--Aug. 7, 2017-- MetLife, Inc. (NYSE: MET) today announced it has completed the spin-off of Brighthouse Financial, Inc. (NASDAQ: BHF), creating two independent, publicly-traded companies. Today marks the first day of post-separation trading for each company's common stock on its respective stock exchange. "We believe MetLife and Brighthouse Financial offer investors unique value propositions," said MetLife, Inc. Chairman,... 

Availability of MetLife, Inc.'s Audited Financial Statements

MetLife, Inc. will provide to all holders of its common and preferred stock, as well as debtholders, without charge, upon written request, a copy of MetLife, Inc.'s most recent Annual Report on Form 10-K (including audited financial statements and financial statement schedules). Requests should be directed to MetLife Investor Relations, MetLife, Inc., 200 Park Avenue, New York, NY 10166.
Upcoming Events

There are currently no events scheduled.
Receive E-mail Alerts

Sign up to receive e-mail alerts whenever MetLife, Inc. posts new information to the site. Just enter your e-mail address and click Submit.
Related Links
Chairman's Letter
Annual Report
Annual Meeting Proxy Statement
SEC Section 16 Filings
Location of 2017 Annual Meeting of Shareholders
2017 Special Meeting of Shareholders
Read MetLife's Global Impact Report highlighting the many ways we operate as a good corporate citizen. Click here for Full Report and/or Summary
Brighthouse Financial Distribution Information
SIFI Oral Argument
District Court Order and Opinion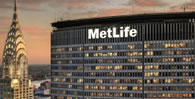 Download current Chairman's Letter, Annual Report and Proxy Statement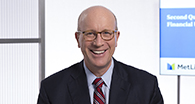 Second Quarter 2017 Financial Update
CFO John Hele Provides a Second Quarter 2017 Financial Update
Disclaimer